The following is an overview of how to configure a Canon ImageClass MFP to use mxHERO's Secure Scan to Email application.
The configurations here can be applied to other compatible Canon devices being configured for mxHERO Secure Scan to Email.
Video How-to
The following is a video how-to for the configuration steps described below.
1. Access the imageCLASS Remote UI portal
Start by access the Remote UI Portal of your ImageClass device and clicking on the Settings/Registration link.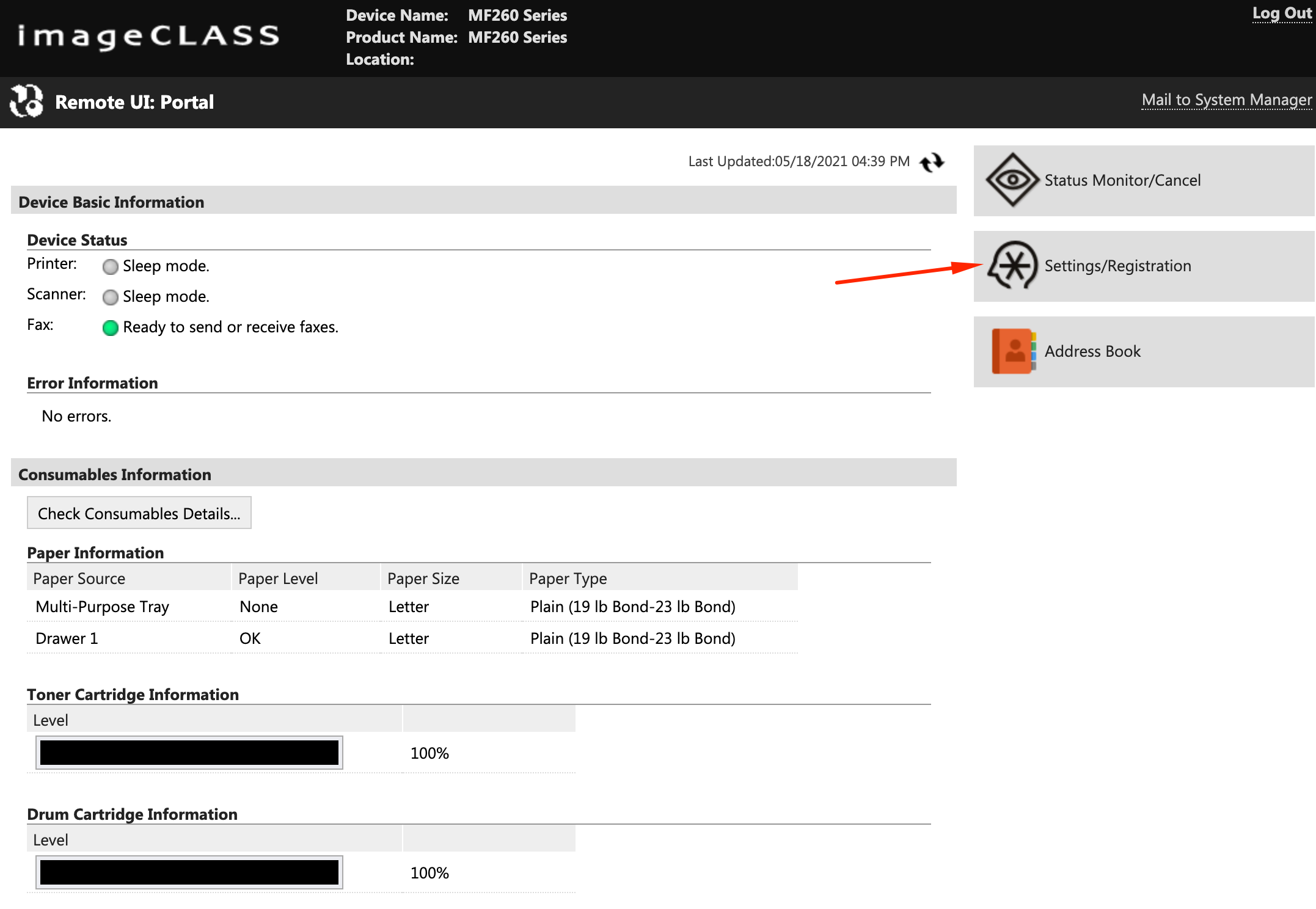 2. Network Settings
Click on Network Settings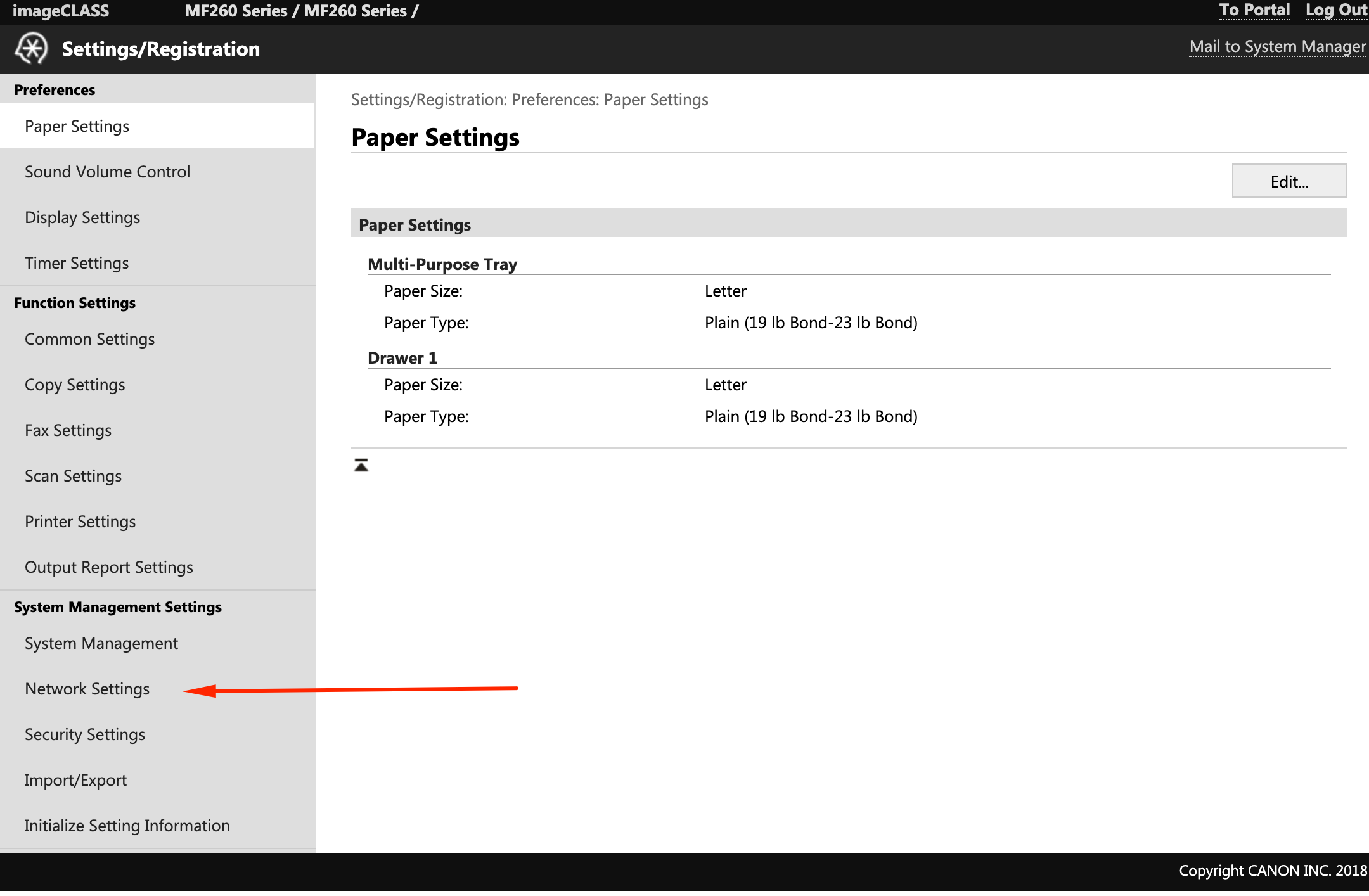 3. TCP/IP Settings
Click on TCP/IP Settings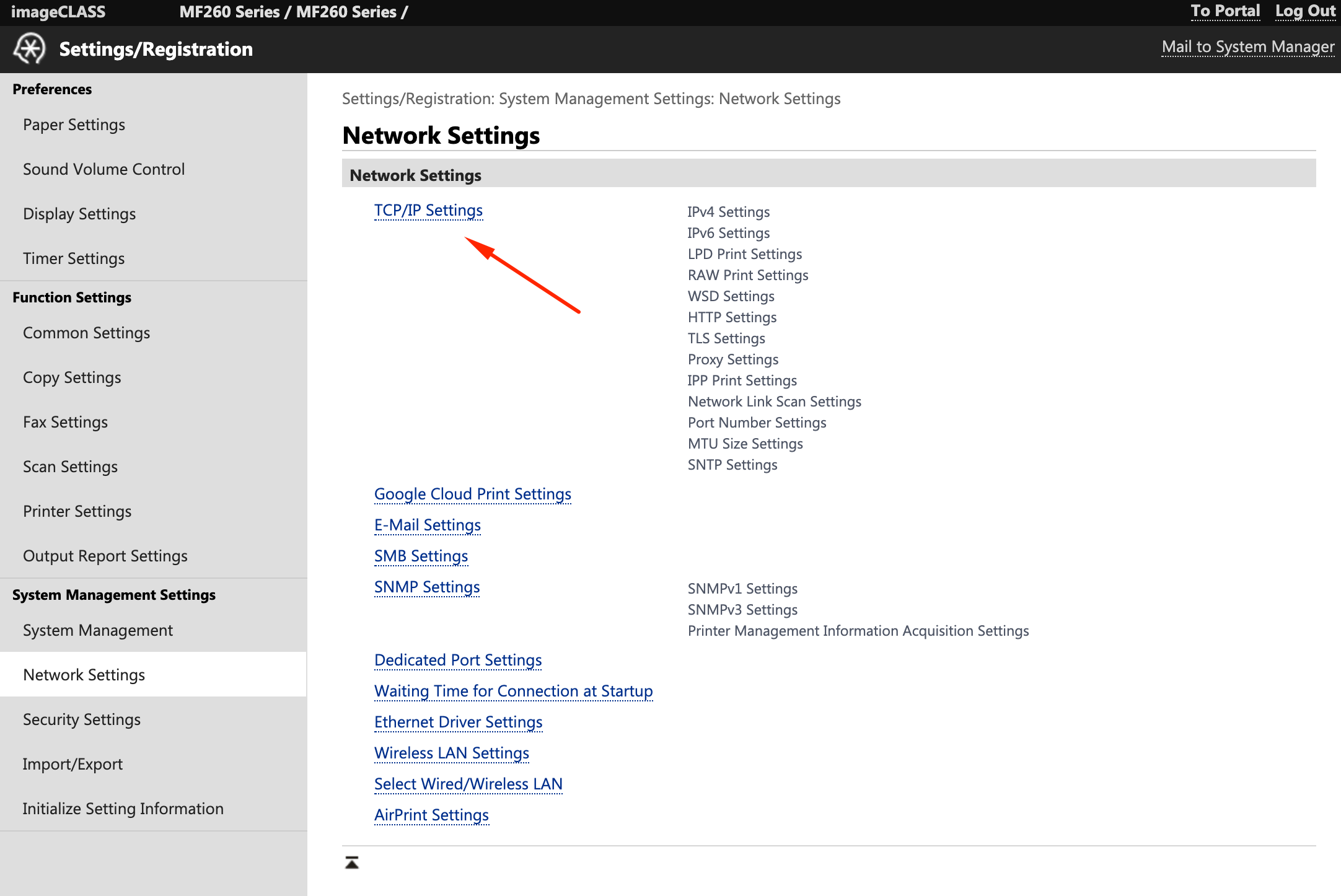 4. Port Number Settings - Setting the SMTP Port
Scroll down the TCP/IP page until the Port Number Settings section.
Click Edit
Change the SMTP Port number (normally 25) to 587
Save settings by click on OK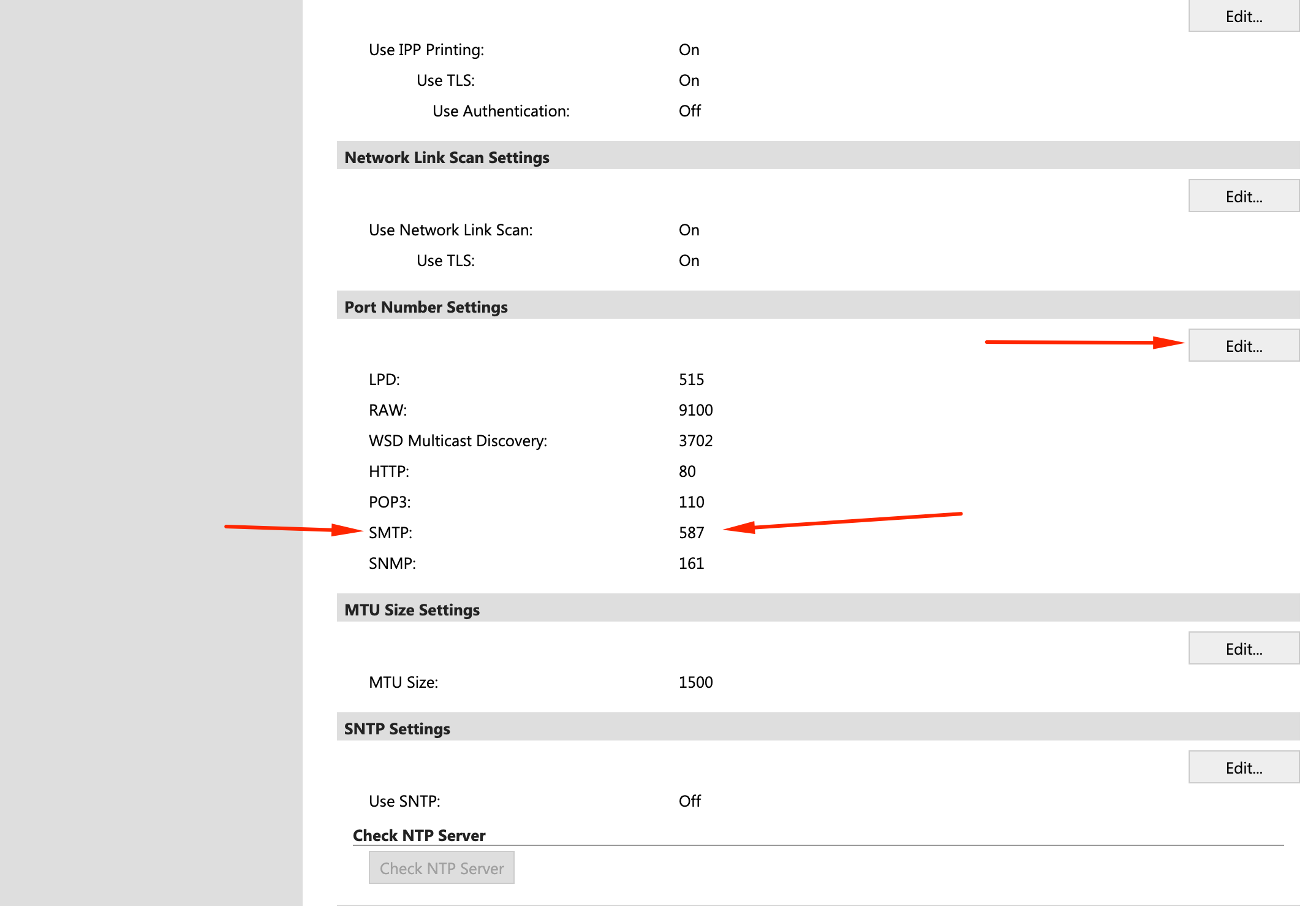 5. Network Settings
Click on Network Settings again to exit the TCP/IP page.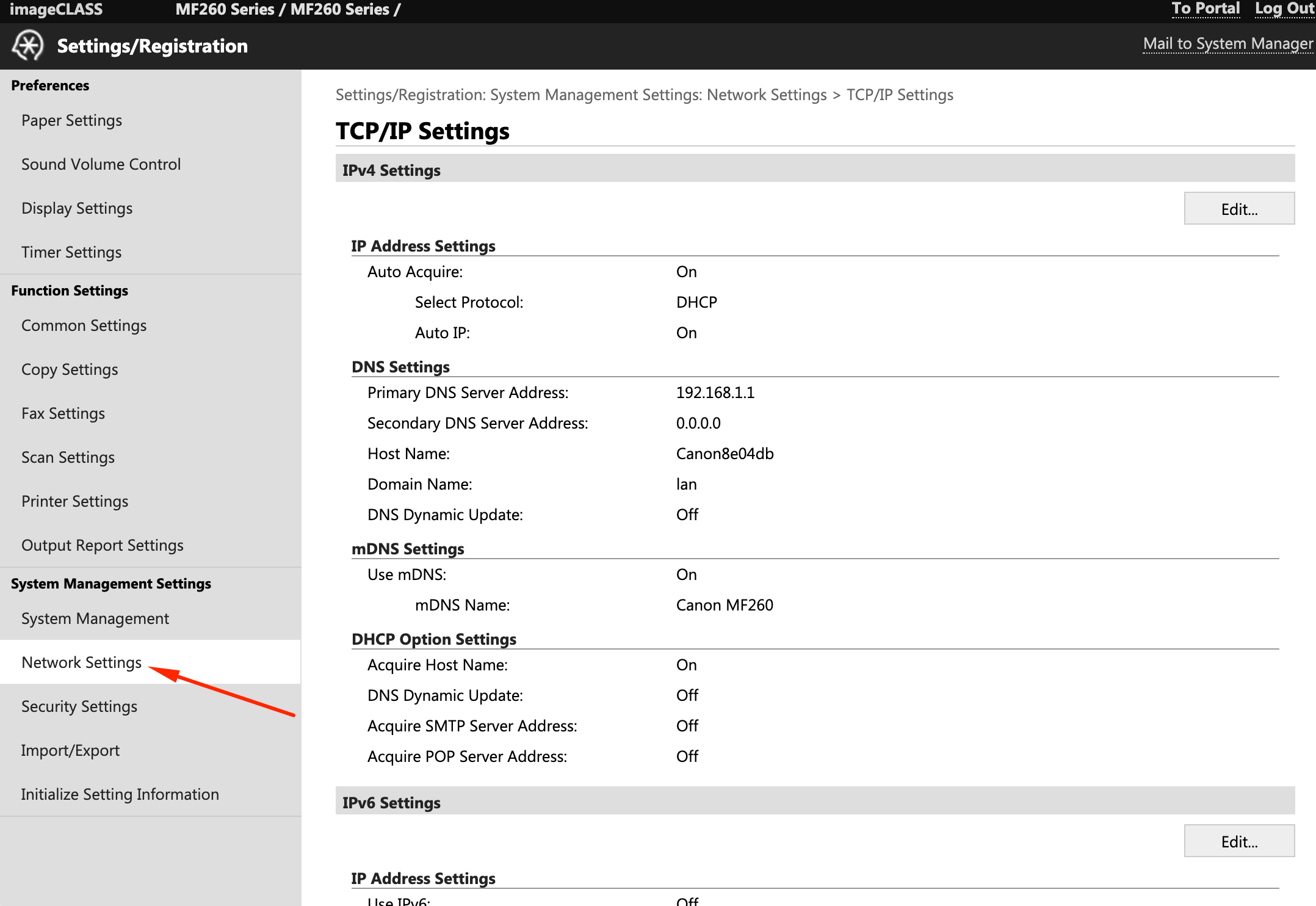 6. E-Mail Settings
Select E-Mail Settings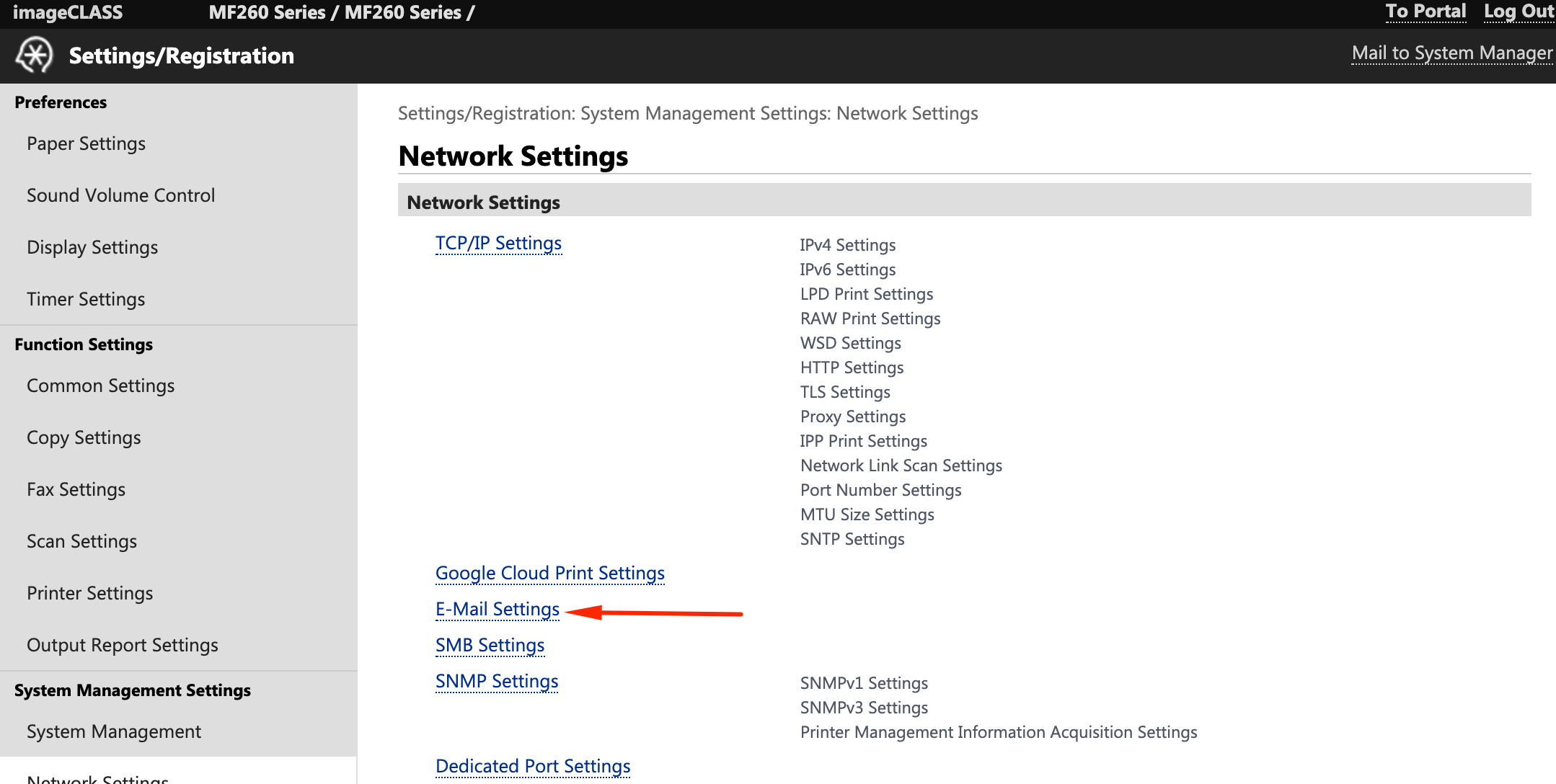 7. Configure SMTP Authentication
Fill in the following fields with the following values:
SMTP Server: smtp.mxhero.com
E-Mail Address: enter the email address for the sender of scans sent through email
Check the SMTP Authentication box
Enter your SMTP Authenticated username from your mxHERO configured rule (see below)
Check the Set/Change Password
Enter the SMTP Authenticated password from your mxHERO configured rule (see below)
Check the Use TLS for SMTP
Save changes by clicking OK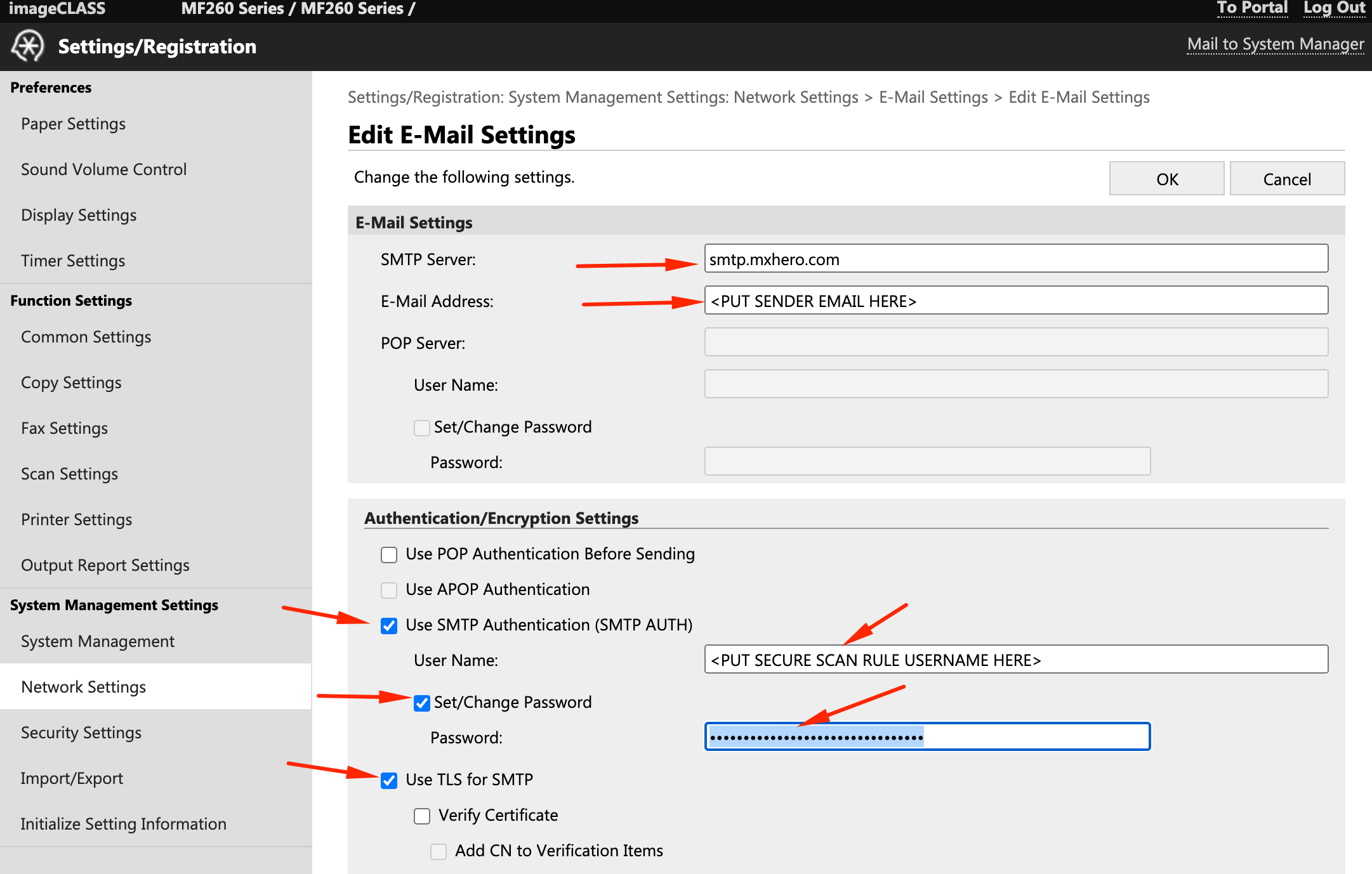 Your SMTP Credentials can be found in your mxHERO Secure Scan to Email rule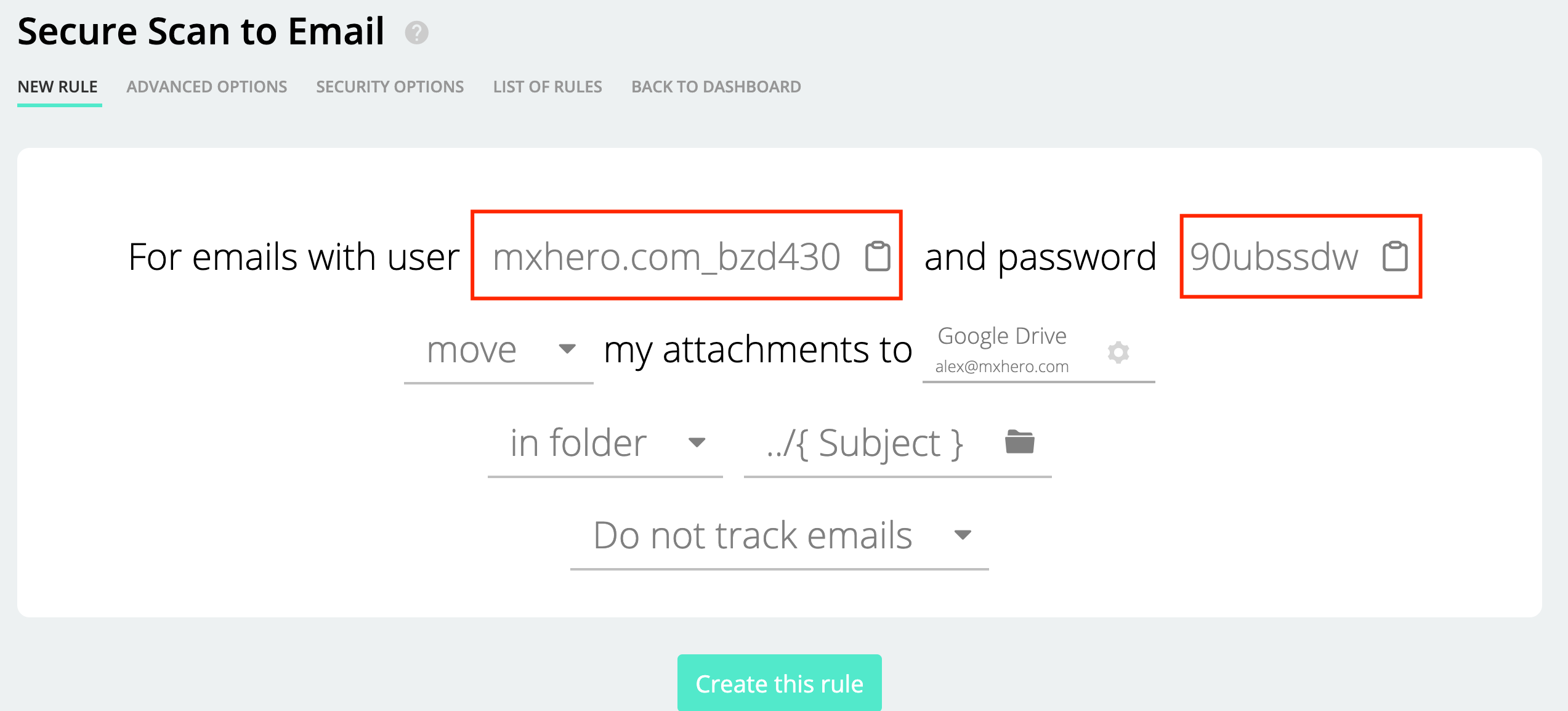 For more details on how to setup Secure Scanning from the mxHERO dashboard please see Secure Scanning Basics